Carbon Footprint Management Program
Know your emissions, establish a management program and report to society
The Carbon Footprint Management Program allows you to measure and reduce your carbon footprint to neutrality. Program seals and certificates also help to demonstrate your commitment to combating the climate crisis from the inventory to the neutrality of emissions, after verification.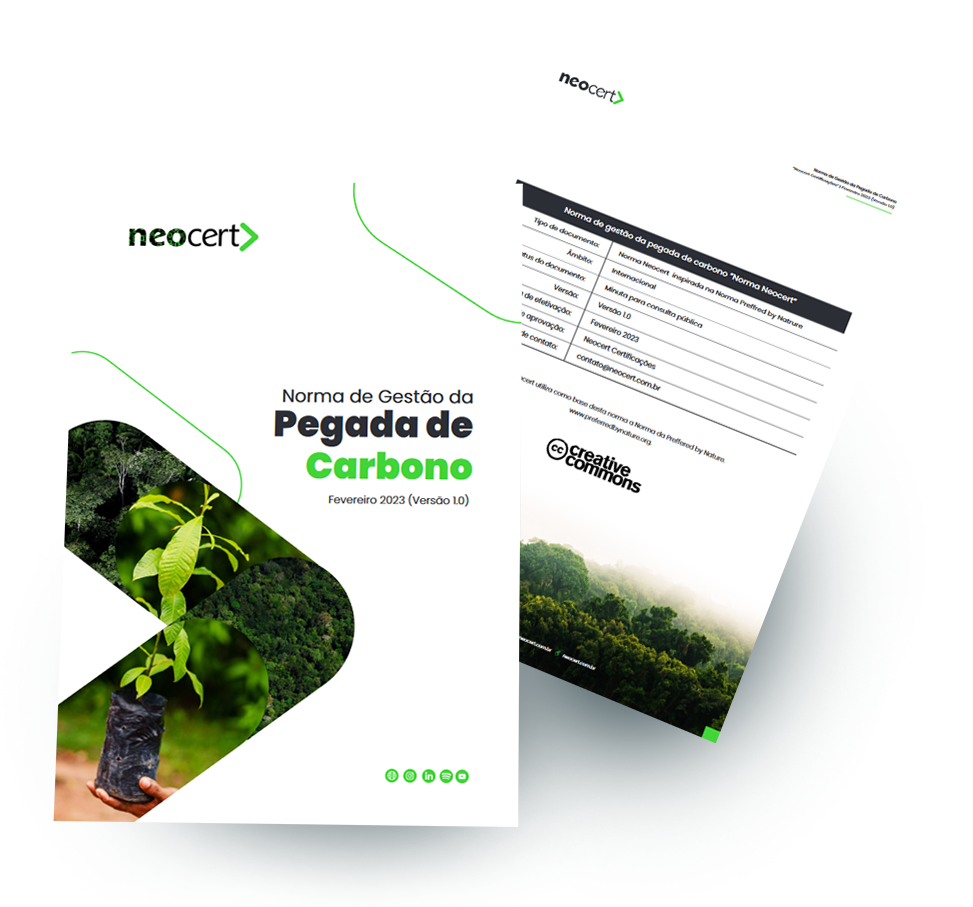 Neocert implements the management program and/or verifies that your carbon footprint is in accordance with globally recognized standards and methods through the Carbon Footprint Management Standard, which is based on elements of the GHG Protocol standards developed by World Resources Institute (WRI) and the World Business Council for Sustainable Development (WBCSD), as well as PAS standards developed by the British Standards Institute (BSI).
In addition to an ambitious greenhouse gas accounting with reduction and neutrality requirements, the scope of verification also assesses areas such as documentation and climate policy, relevant emission sources across the value chain or lifecycle, data collection and calculations , reduction plans and targets, and public reports.
Companies and organizations from all sectors that want to reduce and neutralize their carbon footprint, specific products or services, and events.
Customers, investors and the global community look to companies to take a leadership role in tackling the climate crisis. These expectations have led to demands for transparent sustainability reporting, fact-based statements and climate governance across all sectors.
Manage your carbon footprint yourself and demonstrate your commitment to combating the climate crisis!
Get in touch and we will find the most suitable solution for your business.